Companies can integrate ServiceNow with any backend application through Adeptia. ServiceNow exposes REST API framework for clients who want to synchronize data with other systems. For example, extracting Incidents and feeding it to reports or databases. Another example is to create a new Incident in ServiceNow when a new customer request is received by help desk.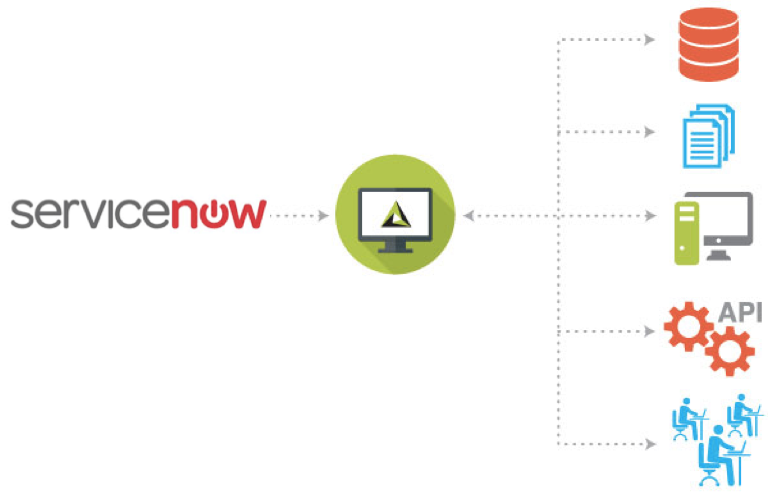 ServiceNow API framework is documented here
https://docs.servicenow.com/bundle/istanbul-servicenow-platform/page/integrate/inbound-rest/task/t_GetStartedRetrieveExisting.html
Developers can use Adeptia Web Service Consumer service to configure any REST endpoint and call that endpoint in an orchestration. For example pulling all active Incidents from ServiceNow, joining this data with matching customers from Salesforce, and mapping the combined output to an Excel report.
ServiceNow endpoints can be configured in Web Service Consumer activity as shown here:
Below we are configuring the REST endpoint to retrieve all Incidents from ServiceNow.
GET https://instance.service-now.com/api/now/v1/table/incident
Security Policy: Basic Authentication (login credentials of your ServiceNow account)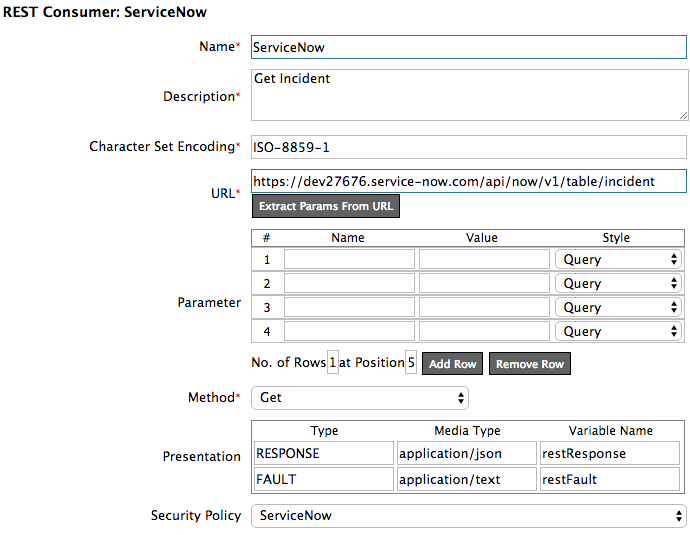 In Adeptia you can map the ServiceNow JSON response to any target format as shown in the Mapping service below.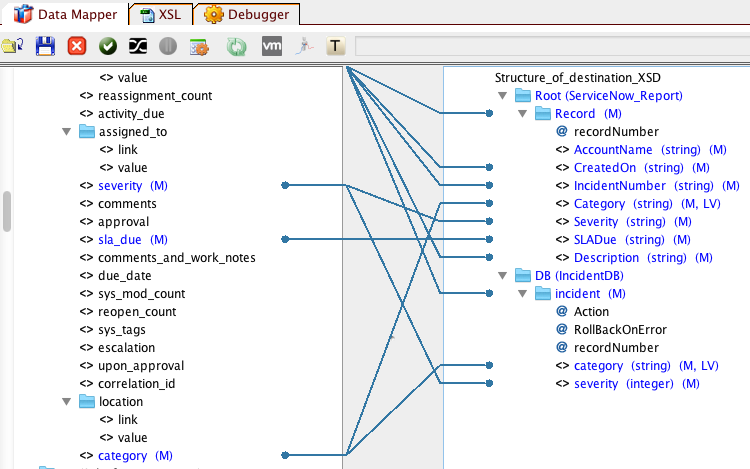 The overall orchestration looks like this:
Here we are pulling data from ServiceNow and Salesforce, merging the data in the Mapping activity and routing the combined output to Excel Report and a Dashboard.

Developers can configure dashboards in Adeptia to see the output, an example shown below showing the active Incidents pulled from ServiceNow based on Categories: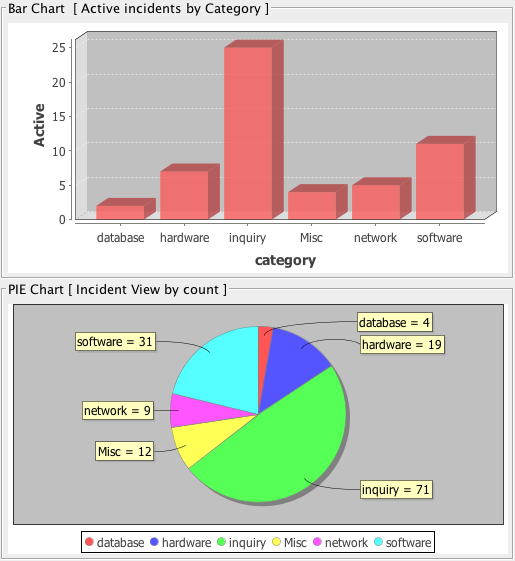 To get started with Adeptia, go to https://adeptia.com/products/adeptia-integration-suite